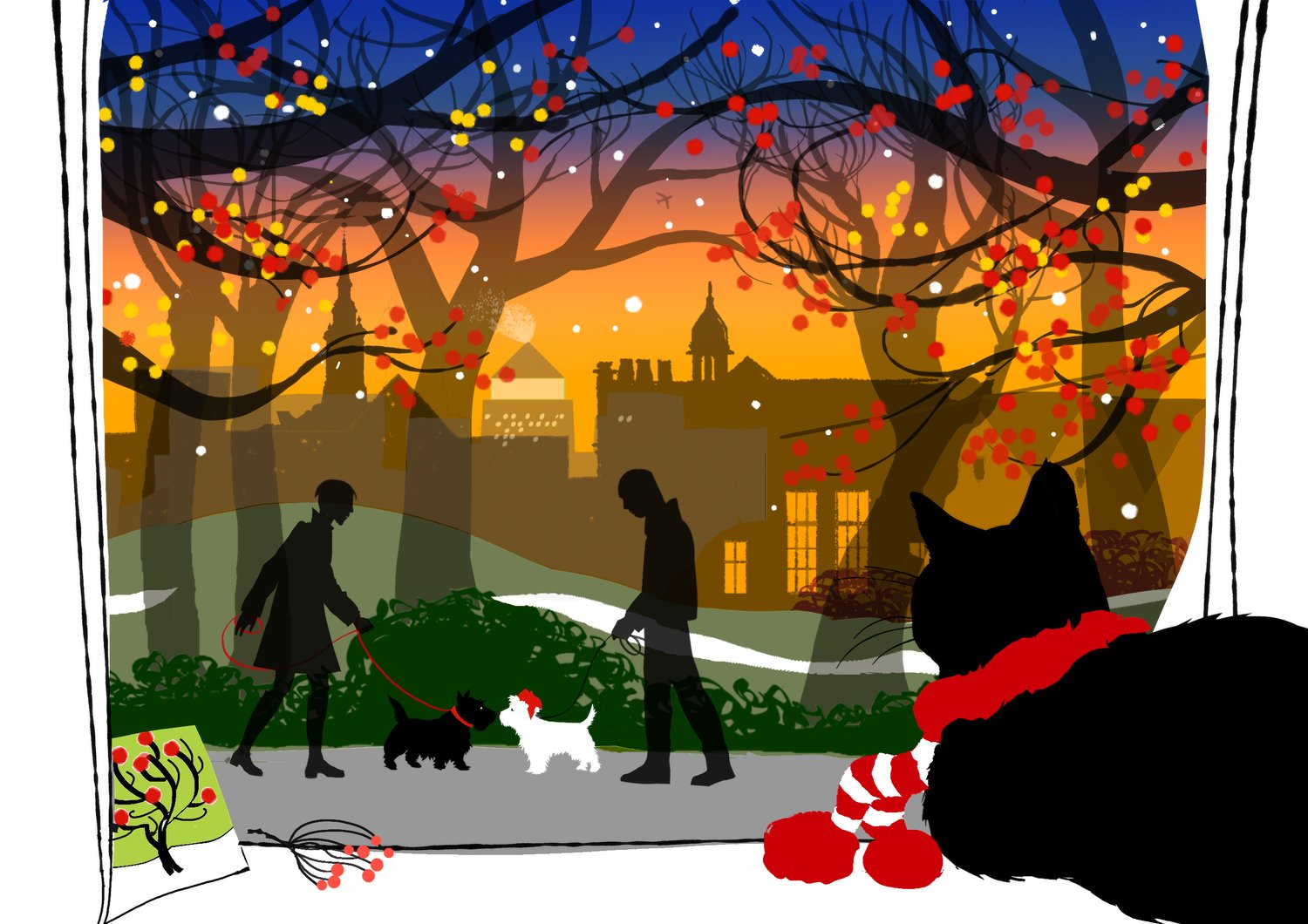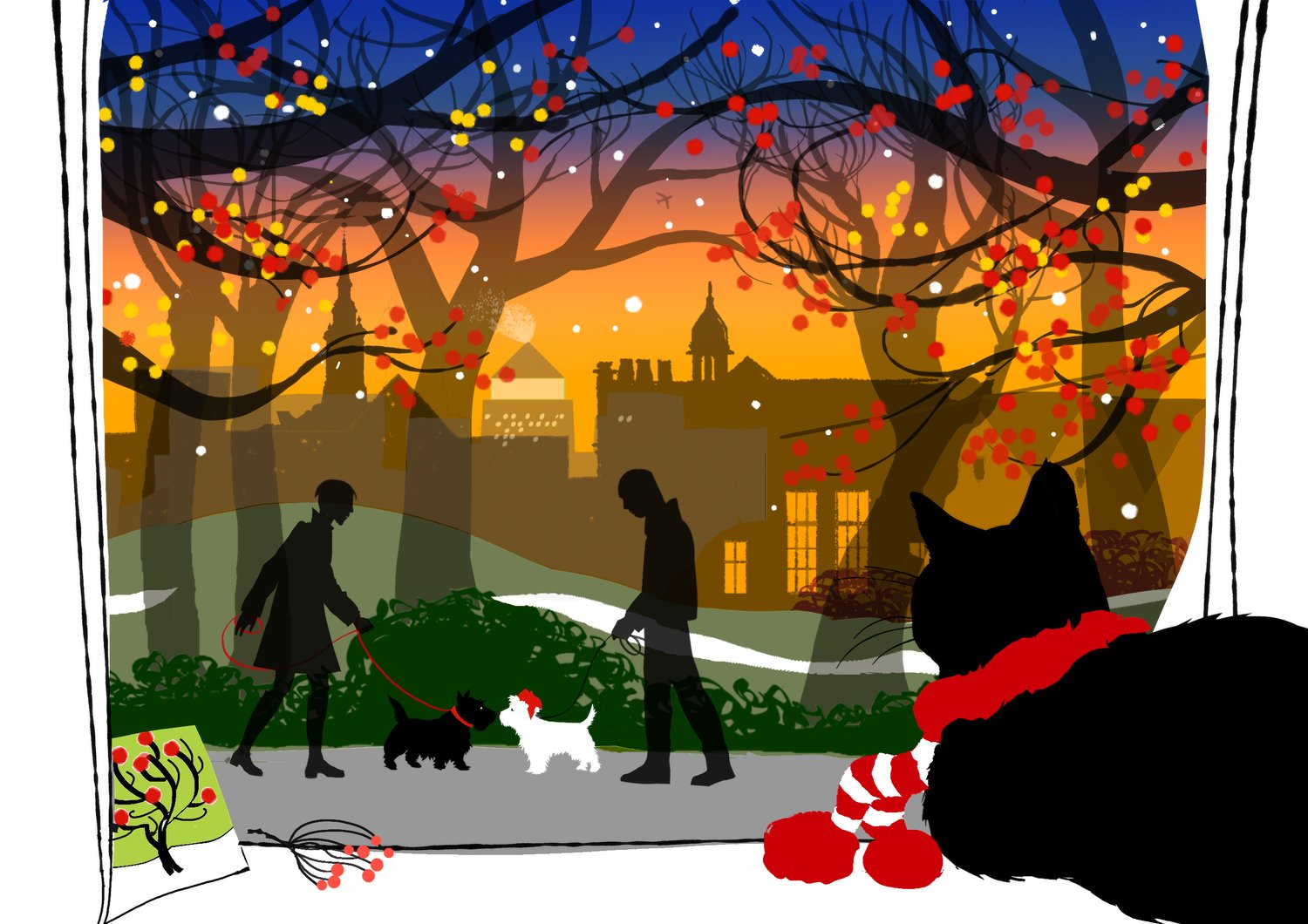 Greeting card: Deptford Dogs
£2.00 - £8.00
Inspired by watching Scottish and West Highland Terrier meet on Glasgow Green many years ago.. Here transmogrified to south London with Christmas hat.
High-quality small (148 x 105mm) greetings card on 300gsm card, blank Inside.
Each card comes individually wrapped with its envelope in a resealable cellophane bag. Available singly or in packs of five.