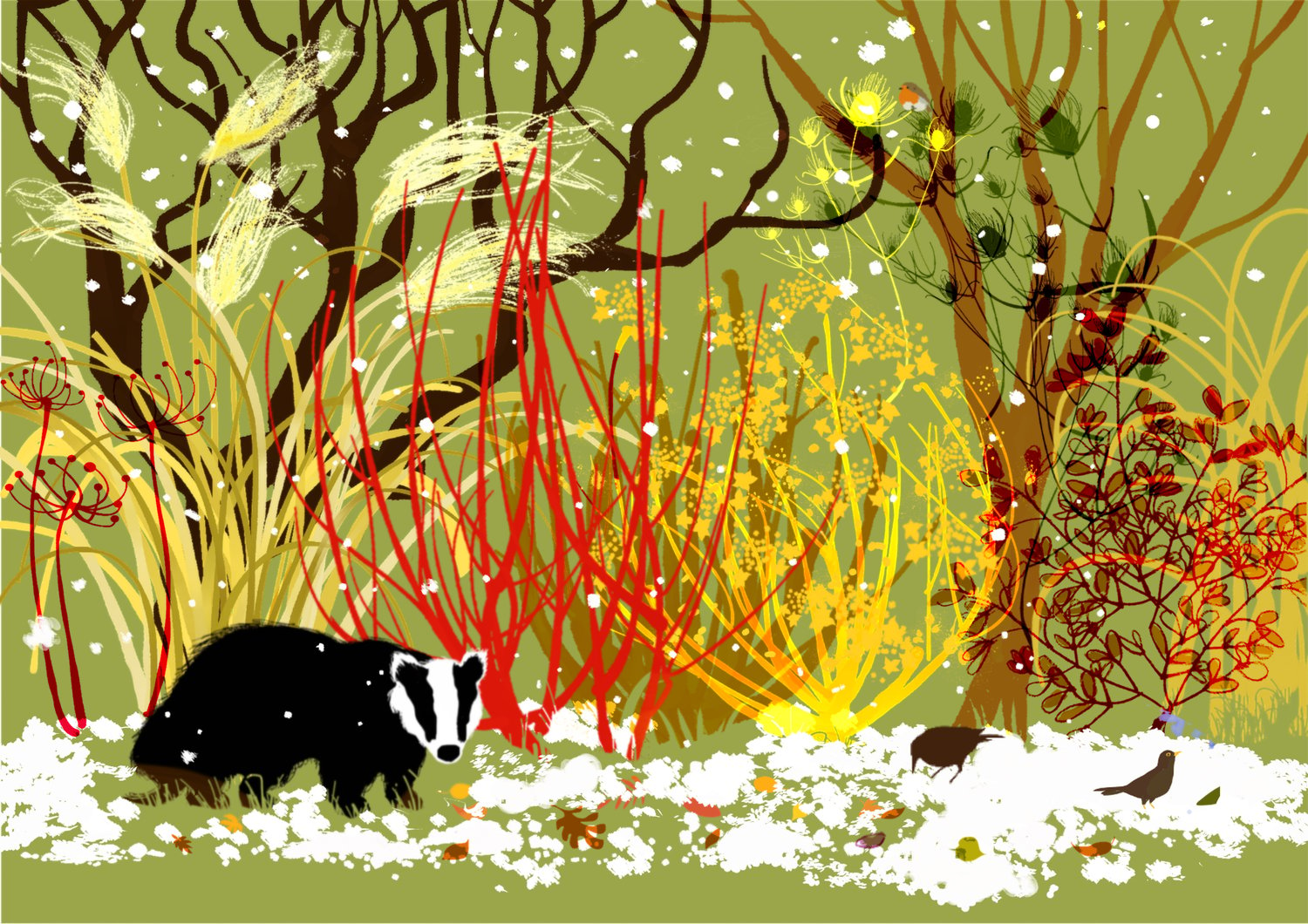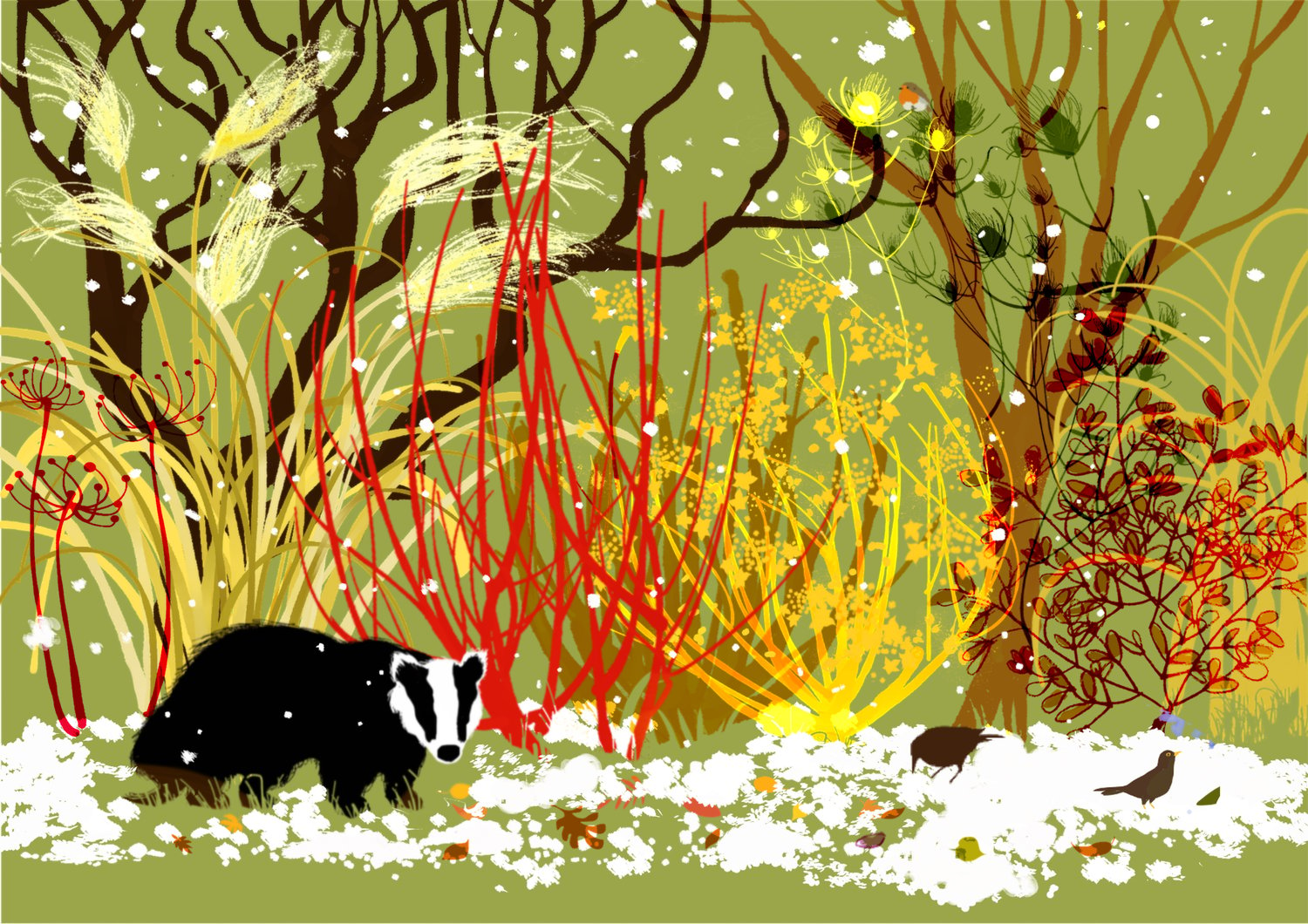 Greeting card: Badger in Snow
£3.00 GBP - £10.00 GBP
With the world in the state it was in 2020, I. thought it worth celebrating how despite everything nature just potters on regardless. So here's a young badger on its first foray into the garden, studiously ignored by crow and blackbird, if not by robin.
High-quality greetings card on 300gsm card, blank Inside.
Each card comes individually wrapped with its envelope in a resealable cellophane bag. Available singly or in packs of five.